Park Campus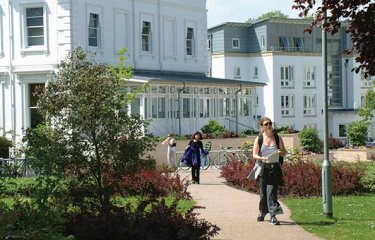 Energy-saving improvements
Location
University of Gloucestershire Park Campus, The Park
Cheltenham
Gloucestershire
GL50 2RH
Opening times
12 - 13 Sep 2015
Saturday 12th September
Timed: 1015 Walk and talk
This event has now finished.
Other Meet outside the main reception, Elwes building
Various buildings and grounds within University campus.
The university is offering a guided tour of the beautiful and historic Park campus. The tour will include visits to a number of innovative and state-of-the-art sustainability projects as well as taking in the splendour of the bio-diverse landscaped grounds that were originally designed as a botanical garden. There are over 900 trees, a wild flower meadow and ornamental lake. The tour will take in the Cheltenham Chilli Co. greenhouses. PV Solar array, LED lighting streetlighting project, remote building energy management system, new multi-faith space with stained glass from original chapel.
Location
University of Gloucestershire Park Campus, The Park
Cheltenham
Gloucestershire
GL50 2RH
Opening times
This event has now finished.
Other homes nearby